Review of Companies That Buy Houses for Cash
Posted by NJeffu Mwaura on Wednesday, March 31st, 2021 at 11:36am.
Do you need to sell your property fast, but worried that its condition, location, or size won't sell quickly? If that's the case, choosing a company that buys houses could be your best option.
Rather than dealing with a real estate agent and placing your home on the MLS, you may want to consider using a cash home buying company. You can sell your home in under 14 days, and you don't have to do any costly repairs, host open houses, or pay closing costs.
You can even leave your home in its current condition and the cash home buying company will buy your house in "as-is" condition.
In this guide, we'll break down how the process works, and review the companies that buy houses online.
1) How Do Cash Home Buying Companies Work?
Unlike traditional sales brokered through realtors, home buying companies buy properties "as-is". As a seller, there's no need for you to put in any leg work.
After providing information about your home, the home buying company will give you an offer to consider. Because these companies are out for quick profits, once you accept the offer, sellers are often able to close within days.
There are three types of home buying companies:
Local Cash Buyers - Local cash buyers buy homes and convert them into rental properties.
Investor Networks - Companies such as Express Homebuyers and We Buy Ugly Houses conduct marketing campaigns on behalf of local franchisees. They buy homes in a poorer condition and at a lower cost, and then flip or redevelop them.
iBuyers - Short for "instant buyer," iBuyers are venture capital-backed companies that are tech-savvy and data-driven. They use automated valuation models (AVMs) to determine the value of your property before making an offer.
Although the process of selling your home, including "as-is" home purchasing and quick closing, is the same there are a few differences. Many of the new iBuyer companies only work in specific areas and don't take on big projects.
2) Why Sell Your Home To A Cash Buyer?
Companies that buy houses often advertise the types of situations they're searching for to match with a seller who recognizes their circumstance.
Life events or situations such as divorce, foreclosure, bankruptcy, inheritance, a distressed property, bad location, or transfers due to employment make the option of selling your house fast to an investor more attractive.
3) Benefits Of Selling To A Company That Buys Houses
Depending on your goals and circumstances, selling your house to a company that buys houses has both its pros and cons.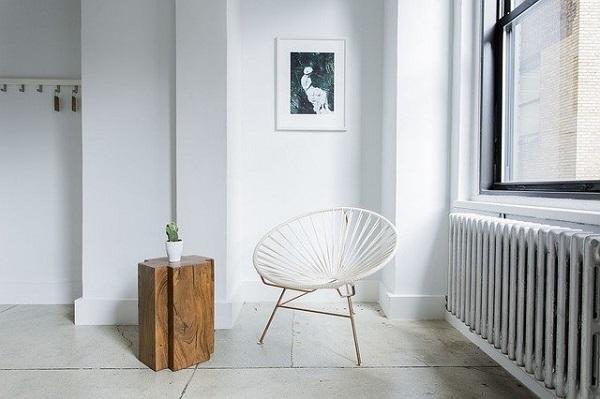 Pros
No repairs
If your home needs repairs, most "we buy houses for cash" companies will buy your home "as-is". You don't need to worry about the stress of costly repairs. This will free up your time to focus on other things like moving or transferring to your new job.
Flexible financing solutions
A company that buys houses should be able to work with you on finding a solution that fits your financial situation. You don't need to worry about your existing mortgage, haggle over repairs, or the buyer having a change of heart and abandoning the deal midway.
Fast closings
When selling to a company that buys houses, you avoid the time-consuming and difficult traditional home-selling process. Such companies can skip traditional bank financing and can close as soon as the title work on your home is complete. The average time to close a sale is 7 to 14 days, compared to 68 days for the average sale on-market.
Lower fees
When selling to a company that buys houses, you don't have to pay any real estate commissions or closing costs.
Cons
You may not get full market value
You should not expect to get the fair market value if you choose to sell your house to either a cash-for-houses company or an iBuyer. In most cases, you'll receive significantly less as the buying company will be taking on the costs associated with fixing the property up and still make a profit.
Predatory tactics
Some representatives from companies that buy houses may use aggressive tactics to pressure into a sale vulnerable people with distressed properties or sellers in bankruptcy, foreclosure homes, and damaged homes among others.
Scam risk
Despite most home buying companies being legit, some are not. This is because property investors are not required to have a license to buy houses. Hence there's always the chance of getting scammed by unscrupulous persons or company posing as an investor.
If you're thinking about selling to a company that buys houses for cash, the best thing you should do is to look at the company's reviews on Google, Facebook, and Yelp. What's more, a real company should have a long-standing history in your area and be accredited by the Better Business Bureau.
4) The Best Companies That Buy Houses For Cash In 2021
The home buyers below are nationwide real estate investor networks. When you request a cash offer from one of them, you will likely be connected to a local affiliate. Your experience may vary, depending on the specific affiliate.
i. We Buy Ugly Houses
Boasting over 20 years of experience, We Buy Ugly Houses is a house-buying franchisor with headquarters in Dallas. There are currently more than 1,100 franchisees serving 45 states. The company buys houses "as is," and has helped over 100,000 people discover a faster and easier way to sell their property.
ii. Fast Home Offer
Located in Texas, Fast Home Offer buys houses for cash in the USA, Canada, Australia, and Mexico. This network of local real estate investors buys commercial buildings, townhomes, condos, apartment complexes, raw land, as well as mobile homes with land.
iii. WeBuyHouses.com
Established in 1997, WeBuyHouses.com is a nationwide network of real estate investors headquartered in Dallas. Depending on your circumstances, WeBuyHouses.com might be able to schedule a closing date in as few as 7 days.
iv. Express Homebuyers
Express Homebuyers is located in Springfield, Virginia, and boasts a network of real estate investors who buy homes in 27 states. Established in 2003, Express Homebuyers claims to give you a cash offer in 7 minutes.
v. National Cash Offer
With a bias for single-family properties, National Cash Offer is rapidly becoming a big player in the home buying market. However, the company has an internal appraiser team which can sometimes lead to additional expenses for the seller.
5) The Most Prominent iBuyers In 2021
In recent years, iBuyer, a different concept of companies that buy houses has taken the scene by storm. Using advanced computer algorithms, iBuyers projects your home's value in a way that generates profit, and then makes a direct cash offer.
a) Opendoor
Considered the original iBuyer, Opendoor is headquartered in San Francisco and was established in 2013. The company buys and sells properties in 21 U.S. markets. Opendoor buys houses "as-is", and has an average service charge of between 7% and 14% due at closing. Opendoor boasts a composite iBuyer Score of 6.7, making it the most efficient when selling your home for cash!
b) Offerpad
Established in 2015, Offerpad is headquartered in Arizona. The company buys and sells homes in 830 cities across the U.S. Same as the iBuyer business model of Opendoor, Offerpad has a composite iBuyer Score of 5.7 when selling your home for cash.
c) Zillow Offers
The launch of the "Instant Offers" program in 2018 saw Zillow branch into iBuying. Along with its infamous "Zestimate" valuation tool, the company provides users with real-time data on property prices.
d) RedfinNow
With similar offerings as other iBuyers such as Opendoor and Zillow Offers, RedfinNow allows homeowners to quickly sell their house online, using an algorithm to calculate a home price.
e) Knock
Knock is another innovative real estate platform that takes the iBuyer concept a step further with its trade-in model. Knock consolidates the buying and selling process into one package by underwriting the buying of your new house, before preparing and listing your previous home.
f) Orchard
Formerly known as Perch, Orchard is a vertically integrated real estate platform that enables homeowners to buy a new home before selling their current home. The homeowner is offered a guaranteed sale price on their existing home.
iBuyers may not accept homes in all conditions, and they're not necessarily a good option for you if you want to sell your home "as-is". iBuyers also take more time to reach closing as you may have to wait for as many as 30 days.
6) What You Need To Know About iBuyer Fees
According to real estate data firm Collateral Analytics, iBuyer options cost more in fees and result in lower-priced sales than properties sold by traditional agents.
iBuyers such as Zillow Offers, Opendoor, and OfferPad pay more for houses than traditional cash home buying companies — as much as 98%. However, they make up for their narrow profit margins by charging service fees of 6 to15%, while traditional agents cost 5% to 7%. That's a difference of up to $30,000 on a $300,000 home.
The property's condition and location will also determine the closing costs. The service fee is to offset the costs the company incurs such as taxes, utilities, and HOA fees during the time it owns the house before reselling.
7) What You Should Look For In Companies That Buy Houses In Texas
· Registered with your Chamber of Commerce or local branch of the Better Business Bureau
· Regional expertise and specialization
· Years of experience in the business
· Both video and text testimonials
· Great customer support
· Ready to tailor solutions to fit your requirements and circumstances
· The availability of fair and flexible evaluations
· Ready to accept the terms of your moving schedule
· Most legitimate fast-cash buyers have a website
8) Alternatives To Cash Buyers
Fast-cash buyers don't care about the finer details of the transaction, and selling a home involves so many potential legal pitfalls. If you're not careful, you could be opening yourself for disaster. Homeowners who are not desperate for quick cash should consider listing their home for sale with a reputable, full-service brokerage like VIP Realty.
You will probably earn more from a conventional buyer who may even pay cash instead of using financing. In extreme cases where you're struggling to sell, you might want to consider alternatives such as renting your home or offer a lease-to-own option.
In conclusion, the decision to sell or not to sell to a company that buys houses is solely up to you. Remember to do your due diligence and engage the services of a company that aligns with your financial status, schedule, and comfort level.
Leave a Comment